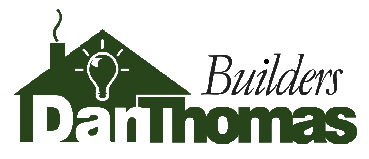 Copyright © 2014 All rights reserved. / Web Site by Dan Thomas
Site Map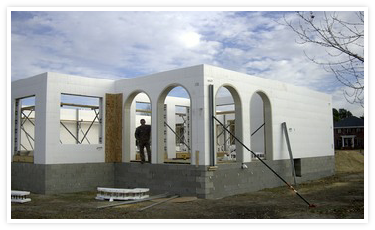 What is an
Insulated Concrete Form Home?
In essence, all we are doing is substituting the exterior walls of sticks, fiberglass insulation (with all its voids), sheathing, and house wrap with hollow polystyrene blocks combined with steel rebar and filled with concrete. All exterior and interior finishes remain the same and for the most part attach the same.
Full Service for Anything to do with Buying or Building a Home
I have expanded my company services since the humble beginnings of building garages, shop buildings, and repair work, to offer most anything involved in buying or building a home.
Whether you need real estate services to buy a new or resale home, or contractor services to build new or renovate old, my company and team of professional suppliers, designers, and tradesmen can provide everything you need to make your dreams happen.


I have trusted designers I work with and/or if time permits I can do design work myself

I have an unlimited building contractor license and can build just about anything you want - residential or commercial.

If you are interested in building your own home, I can offer construction management services to get you started right, and keep you on track till successful completion.

Specific quality control is also something I can provide to DIY or other professionals to make sure job is meeting specifications.

Real Estate services are also available to those who don't want to go through the construction process, but prefer to buy something already built.


I have an unlimited building contractor license, and can build just about anything, but my passion is residential ICF Homes