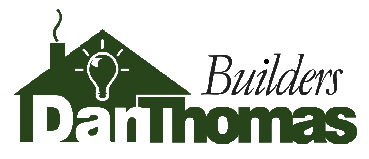 Copyright © 2014 All rights reserved. / Web Site by Dan Thomas
Site Map
I offer full service, turn key general contracting. I have an Unlimited Building Contractor License and have been a licensed General Contractor since 1987. I am also very flexible in the contract format desired by my clients.
Some contractors want only fixed cost contracts, others only cost +. Because I spend so much time on my estimating, I am confident in my numbers, and will gladly work either way. In a cost + scenario, I work for a lower margin but you pick up more risk to ride for higher or lower cost possibilities for duration of project. I am glad to work either way and explain the risk margin "cost" during the estimating/budgeting process.
In this way, you decide which type of contract best suits your particular needs. I do not play the shell game. Other hybrid type agreements may be possible if desired. Because my numbers are transparent, it allows you to decide what works best for you.